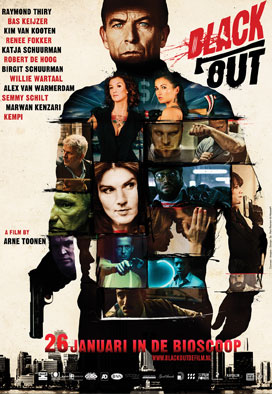 Black Out
2012
After ruthless gangsters wrongfully accuse him of stealing from them, a retired criminal has 24 hours to creep back into his past life and retrieve a bag of coke before his fiancée is killed.
Nominated for a Golden Calf award during the Award Ceremony of the Netherlands Film Festival. Best Cinematography (Jeroen de Bruin).
Storm did the edit (trailer), motion graphics, visual effects and color grading for this feature film.