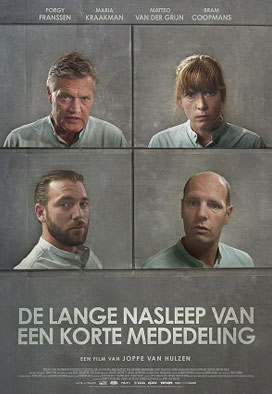 De lange nasleep van een korte mededeling
2015
A short – apparently innocent – announcement turns the lives of a couple of employees at a wellness centre down. An absurd tragicomedy.
'The long aftermath of a short announcement' is part of One Night Stand 10, a 50 minutes film project, part of the Dutch 'Deltaplan Talent' and an initiative of broadcasters NTR, VARA, VPRO, the Mediafund, the CoBO Fund and the Netherlands Film Fund'.
Storm did the titles, visual effects and color grading for this (OneNightStand) film.