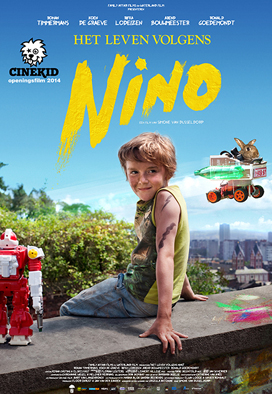 Het Leven Volgens Nino
2015
Life smiles on 8-year old Nino, until his mother suddenly passes away. From then on, Nino only does what he wants: he stops going to school, eats crisps for breakfast, sleeps in a tent in the yard and plays football with his rabbit. It's fun for a while, but his father is acting stranger every day and his brother is away all night. When Nino finds out he can talk to animals, he and his best friend, the witty and funny rabbit Bobby, try to bring his family back together.
Winner 'Best Youthfilm' chosen by the jury of the Dutch Cinekid Festival 2014
Storm did the motion graphics and color grading for this feature film.