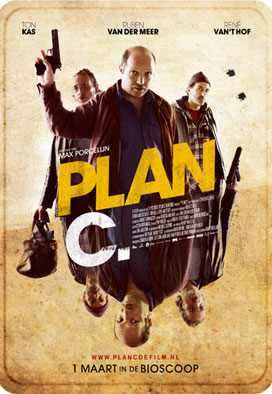 Plan C – Trailer
2012
Detective Ronald Plasmeyer's plan to repay a gambling debt falls apart when he enlists two men to do the work.
Plan C wins 2 Golden Calf awards during the Award Ceremony of the Netherlands Film Festival Best Scenario (Max Porcelijn), Best supporting actor (Rene van't Hof.)
Storm did the edit and motion graphics for this feature film trailer.